Posted by Ismini Portsacki
Coffee, with its rich flavors and aromatic qualities, is a daily ritual for many. To savor the full potential of your coffee, it's crucial to store your beans properly. The journey from bean to cup is an art, and ensuring the freshness of your beans is a significant part of that process. In this guide, we'll unravel the secrets of storing coffee beans to keep them at their flavorful best....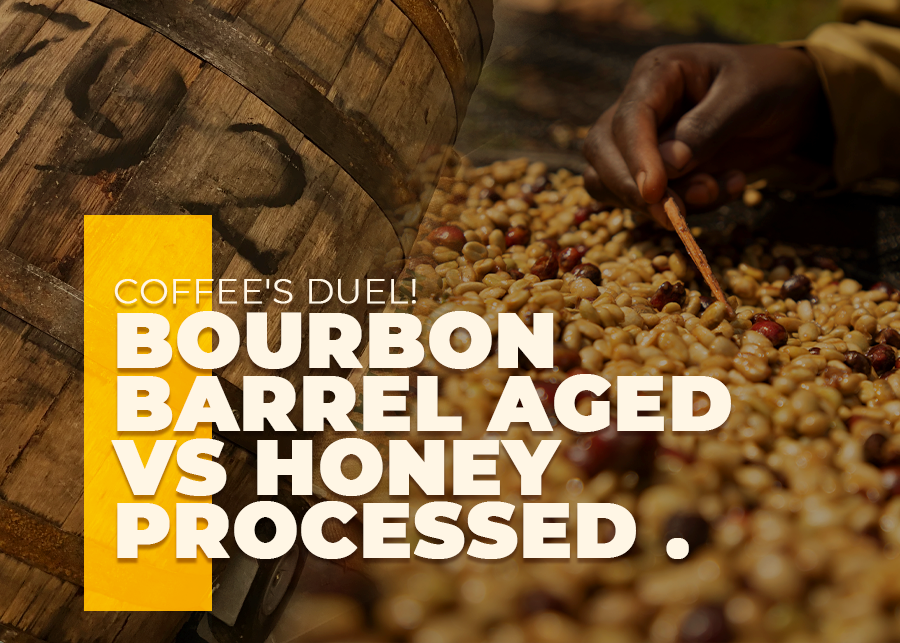 Posted by Ismini Portsacki
In the realm of coffee, innovation knows no bounds. Amid the classic brews that have long graced our cups, a new wave of coffee processing techniques has emerged, each promising a unique sensory journey. Two techniques that have captured the attention of coffee enthusiasts are Bourbon Barrel Aged and Honey Processed. Join us as we embark on a flavorful expedition, comparing these distinct methods and discovering the remarkable tastes they...